Paradise Found

80 degree year round temperatures, remarkable beaches, protected coral reefs, National Park Service hiking trails, duty free shopping, world class fishing, sailing, snorkeling, diving, boat rentals and dozens of bars and restaurants to satisfy any palate are all within 5 minutes of this beautiful rental Villa.

Location. Location. Location. There are only 2 or 3 Villas on St. John that offer the location and views that Villa Amerigo offers. With world famous beaches and nearly 23 sq miles of US National Park just a few minute drive and downtown Cruz Bay a 600 yard walk. All this with spectacular views throughout the property even on the lowest resort size pool deck. We welcome new and returning guests to vacation in paradise.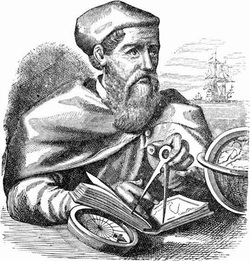 Adventure awaits all who visit St. John and reside at Villa Amerigo. Built in 2009/2010 with solid masonry construction and sparing no expense in finishes and furnishing. Villa Amerigo offers what few other properties in St. John can. Privacy and exclusivity all while being in the middle of everything. Villa Amerigo even has a 80Kw whole house automatic backup diesel generator for those power outages that seem to happen weekly. There simply isn't anything as convenient, protected or luxurious on St John anywhere near this location.

The namesake of the Villa is Amerigo Vespucci (March 9, 1454 – February 22, 1512) He was an Italian explorer, financier, navigator and cartographer who first demonstrated that Brazil and the West Indies did not represent Asia's eastern outskirts as initially conjectured from Columbus' voyages, but instead constituted an entirely separate landmass. Colloquially referred to as the New World, this second super continent came to be termed "Americas", deriving its name from Americus, the Latin version of Vespucci's first name. Please explore this website to learn more about the Villa and the area.

---